There is no question how to change Reddit username. Because no Redditor has ever changed the username since the early days of Reddit.

Wow, this sucks. And it sucks, even more, to know that by reaching out to the help team, you won't sort it out. We've reached ourselves, and found similar queries on how to change username on Reddit.

A now-deleted account answers your question on how to change Reddit username in a sad way.
With no direct ways to change a username, the 2 alternative ways we are about to share are creating a new Reddit account with a username you want or changing a display name.
If you are wondering what a display name is, or have no Reddit karma to lose and are ready to open a new account, keep reading. We will walk you through it step-by-step.
Can I change my username on Reddit?
The quick answer is no. Unlike other social networks like Facebook, Twitter, Instagram, etc., Reddit does not allow you to change a username. Users like me and you speculated on Quora, and other social platforms.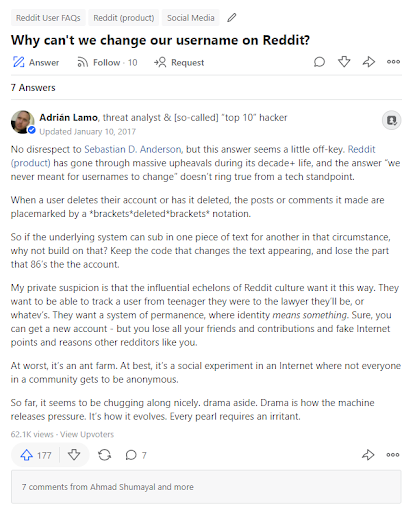 So, it is best if you put up with your current username or switch to another account.
Reddit allows you to use the same email address for your second Reddit account.
How To Change Reddit Username: The Second Reddit Account
If you have a couple of hundred karma, held an account for 2 years and more, or uploaded unique content, creating a new Reddit account might not be the best choice for you.

On the other hand, there are users with zero karma, and hardly any followers, comments, or posts to regret. That said, it depends on how you see your Reddit account.
📌 Meanwhile, if getting Karma is hard, we have this Simple 6-Step Guide On How To Get Karma On Reddit.
Words aside here's the first way to change Reddit username and double your efforts by signing up for another account on Reddit.
📌 Note, you don't have to delete or deactivate your current account to have a second account. Though, if you choose to delete your account you won't be able to recover it or retrieve any content you've uploaded. Reddit makes it perfectly clear, once it's gone – it's gone.
📌 Check out How To Delete Reddit Account if you want to start afresh.
Step 1. Log out of your current Reddit account and tap Sign Up from the top right of your screen (next to the user icon).
Step 2. Enter an email associated with your first Reddit account, or any valid or invalid email Verification through the email link is not necessary on Reddit.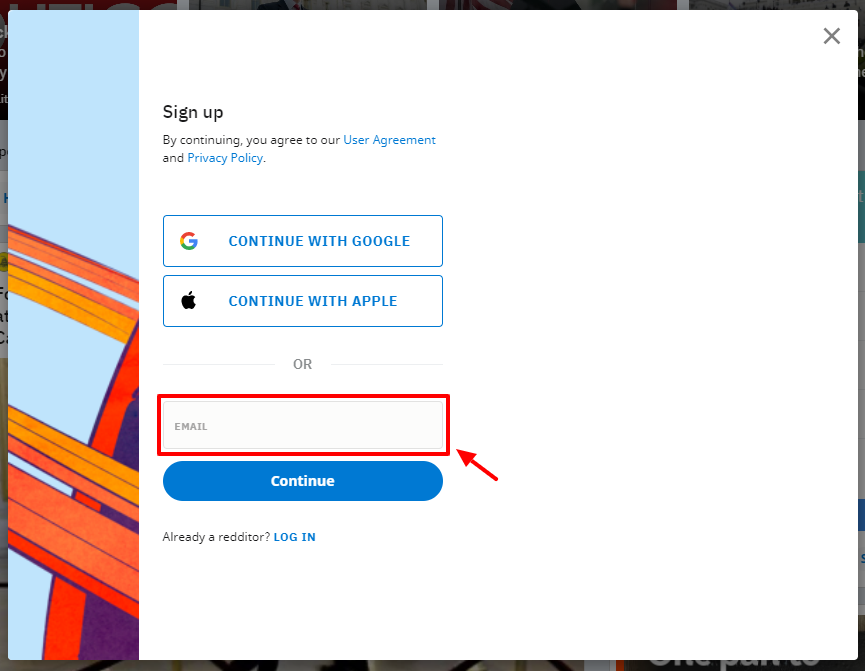 Step 3. Enter your first-choice username and see if it's available.
Step 4. Create a password, complete CAPTCHa, and hit Sign Up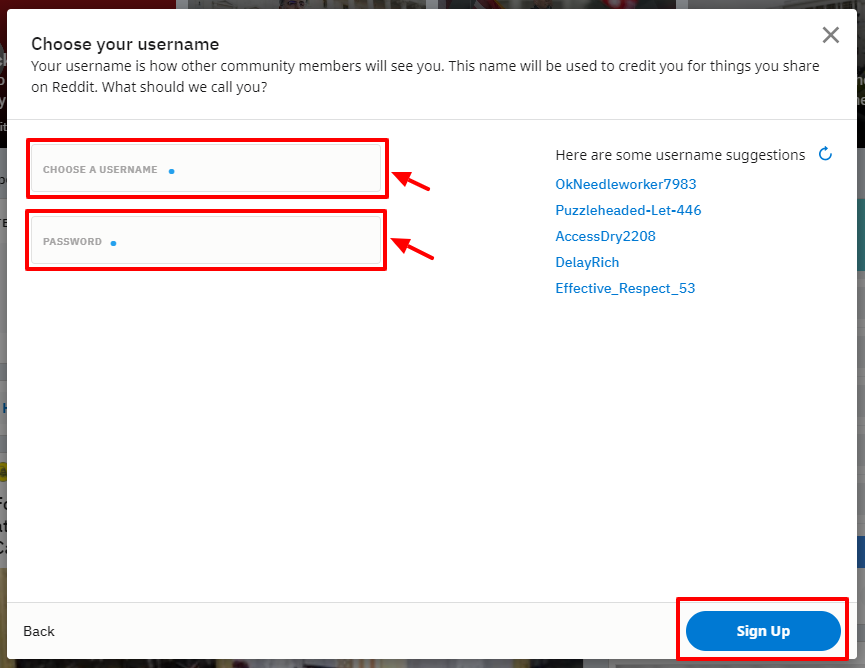 Step 5. Choose the subreddits you want to join (or skip the step). Tap Finish to create an account.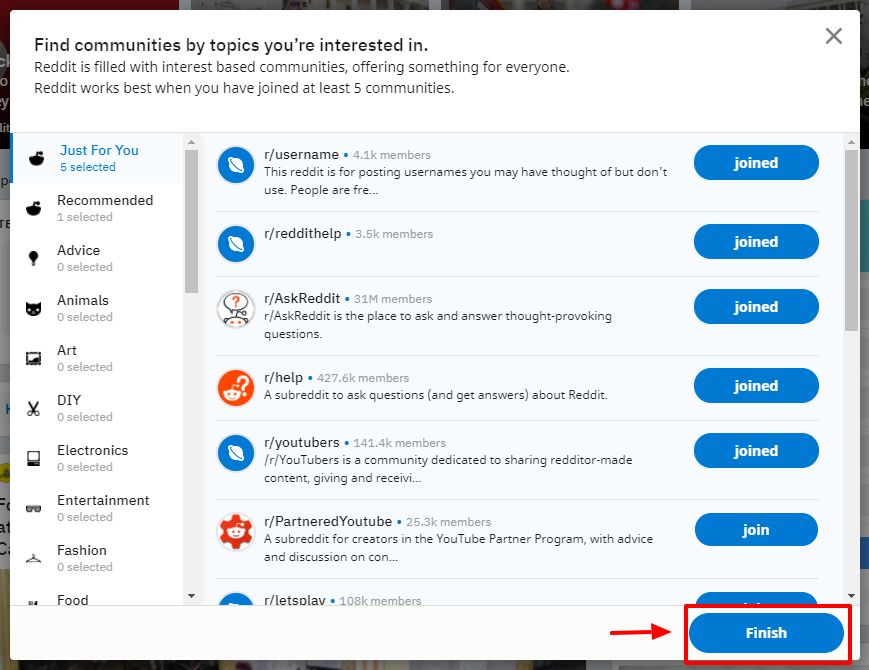 Step 6. Congrats! You have a new Reddit account with the "would-be-best" username.
If you are still unsure what your ideal Reddit username sounds like, or unsurprisingly found that the go-to username has already been taken, you can try Reddit username generators.
Here are a few name generator options to help you change Reddit username: from plain weird to best-rated.
Perchance.org
Spinxo.com
Weshare.net
Nordpass.com
Change Your Reddit Username: Change a Display Name On Reddit
As you have guessed already, an already established Reddit account cannot easily give up on its Karma and followers. In this case, you can change your display name instead of changing a Reddit username.
Note though, display name shows up on your profile page and is not visible on your comments or posts. In that sense, it may hold little sense to change a display name if you hope for it to appear next to the date on your post.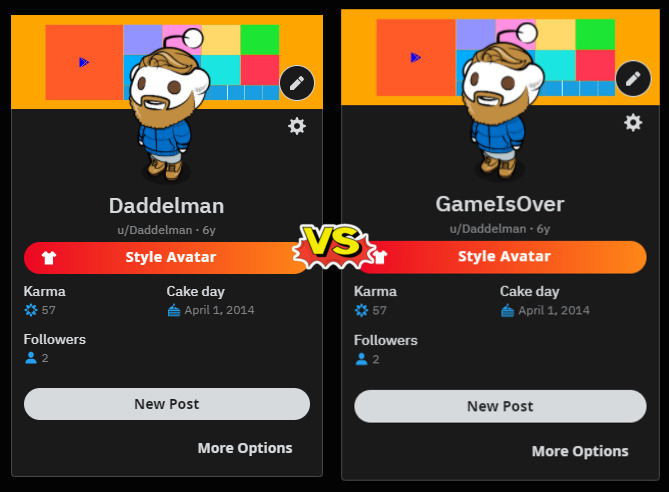 Still, it may be of comfort for you, wondering how to change your Reddit username.
Step 1. Sign in to your current account on Reddit, and tap the Profile tab.
Step 2. Tap on the Gear icon (User Settings) next to your avatar.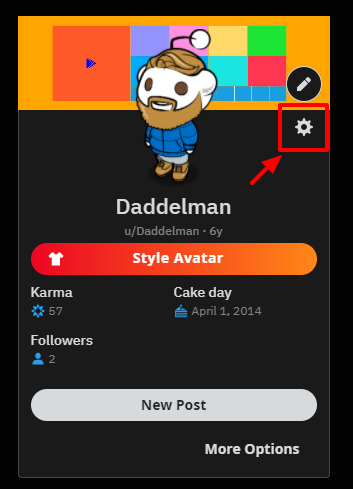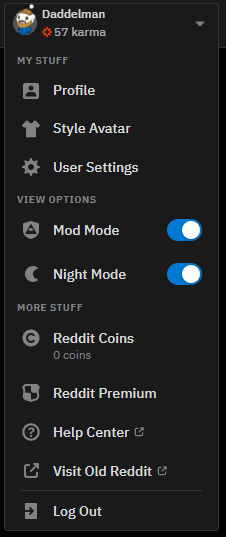 Step 3. Fill out space for Display name under Customize profile.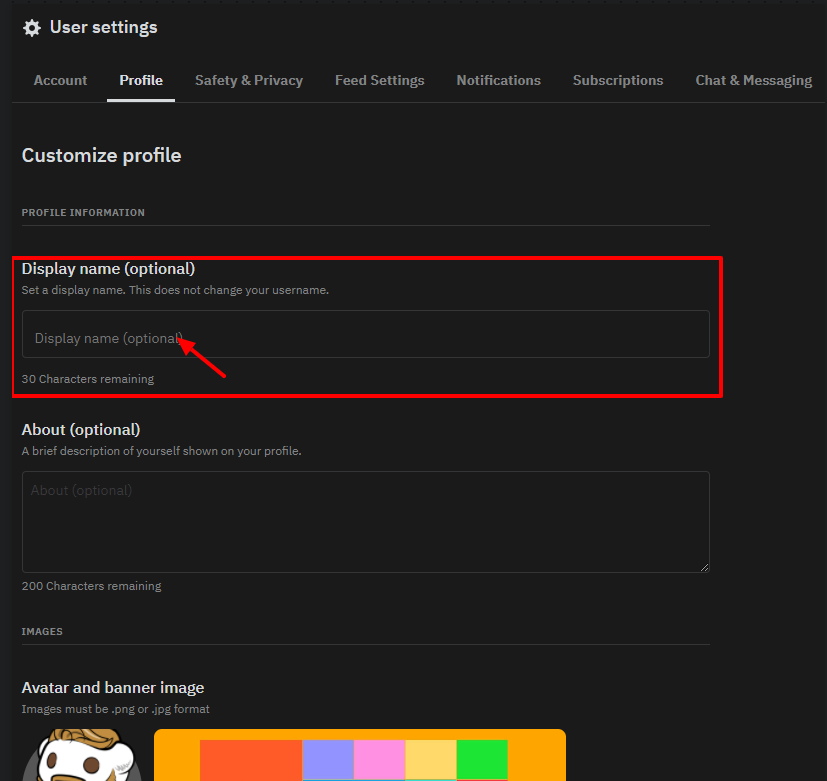 📌 Side Note: Unlike the usernames on Reddit which allows a maximum of 20 characters, display names can be up to 30 characters.  
While on that same Profile Settings page you can add a 200-character bio on a whim. Fill out a field just below the display name.
Have other questions to ask? Feel free to drop the comments below. If you want more Reddit tips, check out our Reddit category.