How to delete your Youtube Channel?
Are you tired of posting videos on your YouTube channel? or you think that YouTube isn't the best place for you to post videos. And or have you been getting negative comments on your YouTube channel?
Whatever the reason maybe if you have finally decided that you want to delete your YouTube channel.
This is the post to look for since your answer is right here.
Don't worry; you still will be able to view videos on YouTube despite deleting your YouTube channel.
📌 However, you can still view deleted videos on YouTube if you want to and this is How To Watch Deleted YouTube Videos
Deleting a YouTube channel is quite easy and won't require you to follow a lot of steps.

To Delete your YouTube Channel:
1. You will first have to either open the YouTube app or go to www.youtube.com in your browser.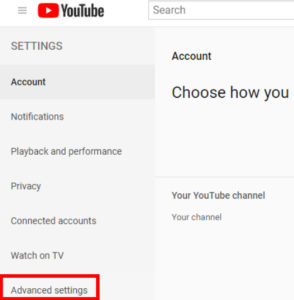 2. Then, log in to your YouTube account by entering your email address and password.
3. To delete your YouTube Channel, click onto your user account icon and go to the settings option.
4. Once you do this, a new page will be loaded where you can click on your account's advanced settings.
5. Clicking on the advanced settings will take you to your channel's settings. On the bottom of the page, you will find 'Delete Channel'. Click on the 'Delete Channel' button and confirm that you want to remove your YouTube channel permanently.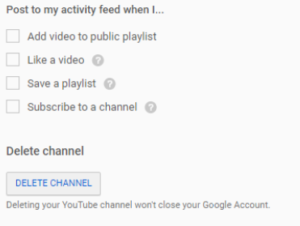 There are few settings that you can select according to your preference before deleting your YouTube account concerning your channel's privacy options.
Once you remove your channel on YouTube, you will still be able to use your account and any other channels that you may have.
Deleting your YouTube channel will erase all the data that the channel contains. All of your videos will be removed and now one will be able to get access to your YouTube channel or any of the videos that you had posted on your channel.