How delete Reddit account?
If you have been wondering about this very question and want to find out how, keep reading!
However, make sure you do really want to delete your account. Because once you delete your Reddit account there is no way of restoring or ever recovering.
Deleting your Reddit account is simple and not complicated at all.
All you have to do is go to www.reddit.com. Log in to your account by entering your email address and password.
After doing this, go to "User Settings". Scroll down and you will see the "Account Settings" field, and then go to the 'Deactivate Account'.
Enter your username and password again. And click on the tab below it to confirm that you want to delete your Reddit account.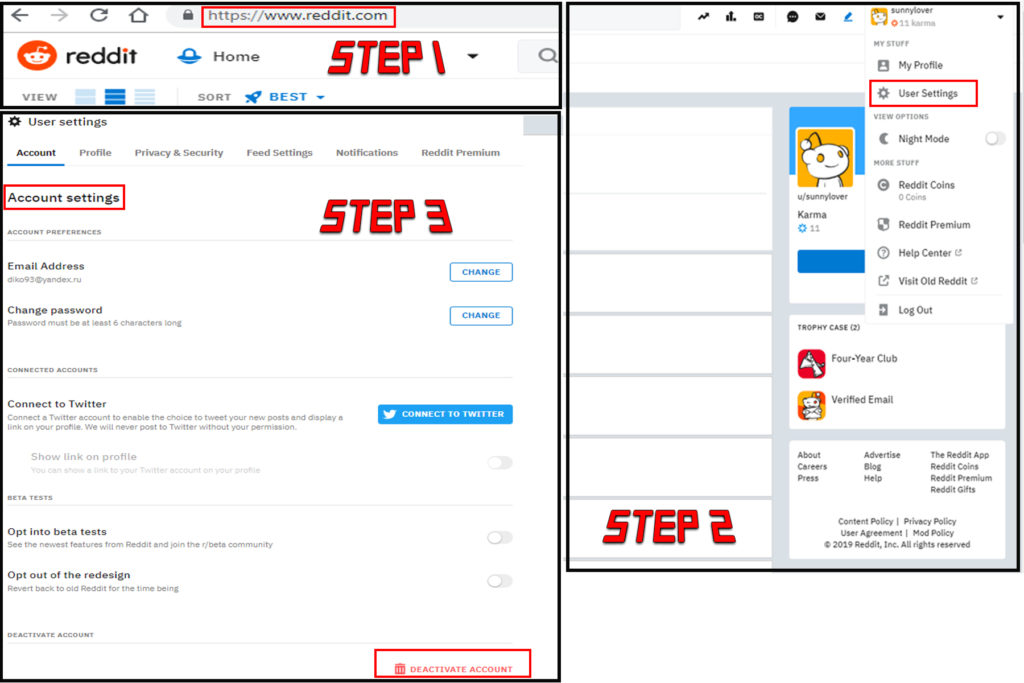 Deactivate vs Delete Reddit Account
before you delete the Reddit account. you need to keep in mind that there are other ways. One of them is to deactivate until you decide to pick it back up.
How to reactive Reddit account
First, you need to log in to your Reddit account
Then click on User setting
Scroll at the very bottom of the page. On the right side, there is a button "Deactivate account"
Before you click on the deactivate button, you will need to provide a reason and re-enter your details.
Once you click on the deactivate account and confirm, your Reddit account will be deactivated.
Deactivation means you only remove your account name and pause it. Your comments will remain but with a deleted account name.
If How To Delete a Facebook Group is another topic you are interested in, check out his quick read on this topic.
keep in mind deactivating will also erase your username forever. Meaning that no one will ever be able to use that username.
To delete Reddit account means you delete everything related to that account including comments, posts, shares, literally all that concerns it.