How to download YouTube videos?
This task is fairly simple yet quite unknown in the internet society.
Downloading a YouTube video without any software is quite simple.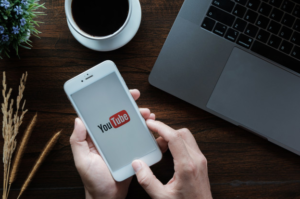 There are hundreds and thousands of websites that enable you to download YouTube videos for free.
All you have to do is copy the URL of the YouTube video and paste it on the website and click on the Download button.
There is also a legal way to download videos if you are on a mobile device.
These videos are still going to stay on the youtube server but will be available to watch offline.
This is a good way to legally download videos to watch later, and offline if you do not want to save them on your device.
How To Download Videos From YouTube
Firstly you need to copy the URL of a YouTube video.
Then you need to paste the URL into a FeedPixel Video downloader
The only thing to do is to download the video.

Apart from FeedPixel, there are other sites and apps and tools you can use. However, you will have to download those tools first then download your video.
So, it is far easier and comfortable to just download your videos from a website, than downloading some sort tool first.
Video quality
If you download using YouTube premium, your videos will be of good quality but remain on YouTube. However, if you download from pixel you will have the option to choose the quality.
The number of choices you have is strictly determined depending on what the the video has.
For example, there are some videos whose quality variations exceed even HD. Whereas there are also videos with only 360 quality. In this case, you will not be able to download the higher quality for the video itself is of lower quality.