How to watch deleted YouTube videos?
This is a difficult question to answer because technically, you cannot watch the truly deleted video on YouTube.
However, have you heard the saying what is on the Internet is forever there? Or what is on the Internet is never gone. You might have heard this one or the other. Doesn't matter which, the idea is the same.
Watch deleted YouTube videos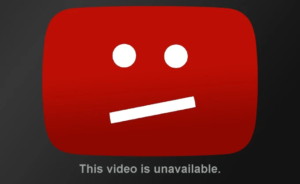 To watch a deleted YouTube video all you have to do is visit https://archive.org/web/ and enter the old link of the deleted video. This site enables you to watch millions of videos that have been deleted. You can get the link of the deleted YouTube video by checking your browser history.

There are countless other platforms, you do not have to come specifically come to this one.
I decided to include this archive because I feel like this is the best out there So far. It just has more in its library of archives than some of the servers themselves.
Impossible to watch deleted videos
If you have no association with the link or the video in some way. It is not possible to watch deleted youtube videos. Because you are someone whom they were hiding the video from.
However, if you are the one who uploaded the video, then you can watch it easier than someone from outside.
In both scenarios, knowing the link, or having the link saved somewhere will help tremendously.
Below is how you can find deleted YouTube videos without links
You need to open up your browser and type "site:" on google.
In fact, this method works with every other platform, not just YouTube.
For example, you could be looking for Facebook videos or some other videos on some other social media platform.
After the colons include the platform, for example, www.youtube.com
Then, the name of the video you are looking for.
It should be like this: site:www.youtube.comNameofthevideo
Now that you know how you can watch deleted youtube videos, go ahead and indulge yourself in the weirdest yet the most rewarding of activities, because it is not easy to be able to watch those videos.
📌 If you want to download videos without using any software here is How To Download YouTube Videos Without Any Software.