Buy Instagram Likes [Real & Non-Drop Likes]
Hi Instagram folks! Looking to buy Instagram likes from real accounts? Pixel is happy to offer the best quality Instagram likes to give your Instagram profile an organic boost. Real human likes from FeedPixel would add your photos and videos visibility and improve engagement with no time wasted. Don't take our word for it – try Instagram likes packages yourself.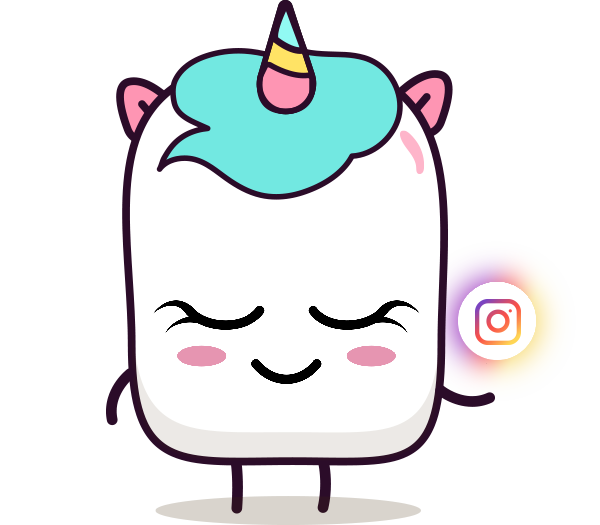 How To Buy Instagram Likes
200+ orders for premium quality Instagram likes are placed daily on FeedPixel. Buy Instagram likes in three simple steps.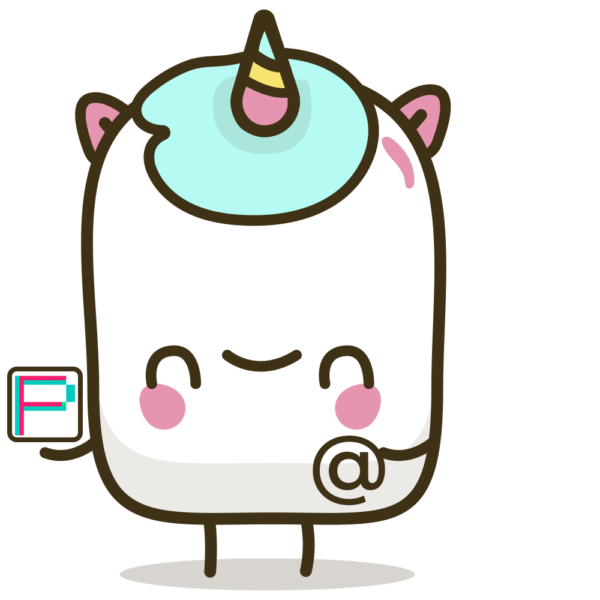 Step 1
Choose a package with fixed amounts between 100 and 1 000 000 Instagram likes, or feel free to use Instagram Package Builder for custom orders.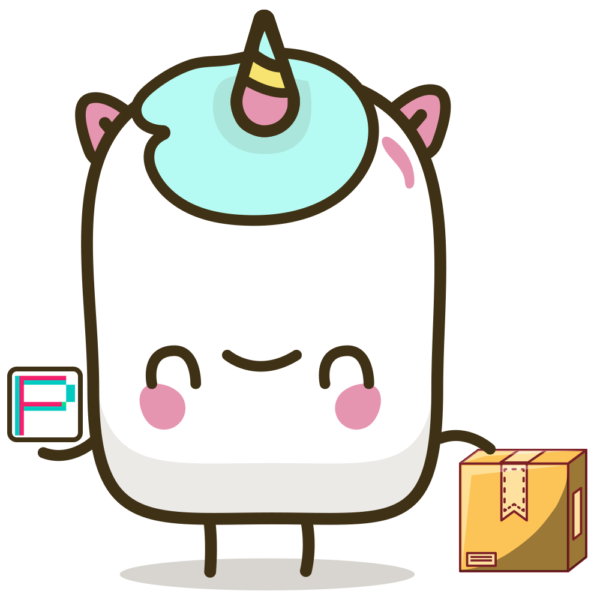 Step 2
Provide the URL link to the post you want FeedPixel to deliver the likes. No login details are necessary.  2500+ likes may be split for multiple posts.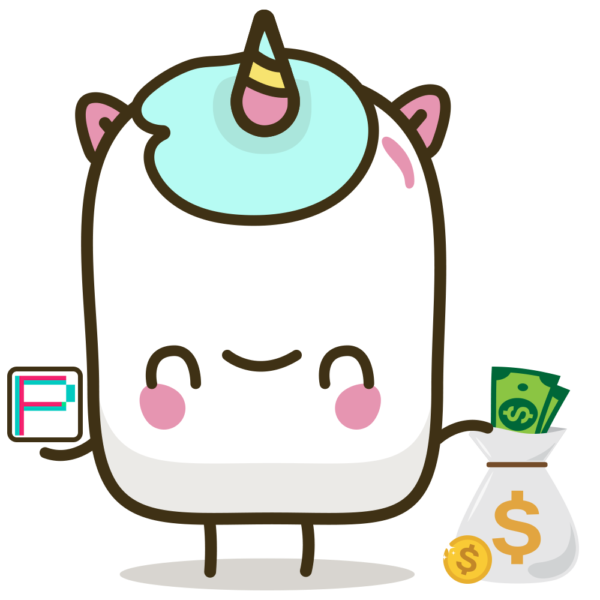 Step 3
Pay for your order with PayPal, major cards, or cryptocurrency. Each customer enters a secure gateway making ordering private and safe.
WATCH THIS
Still wondering how to buy Instagram likes? Let the video guide get you through step-by-step.
Why FeedPixel
Lowest prices on premium quality Instagram likes, loyalty program discounts for regular customers, and easy order placement and tracking are the main reasons to choose FeedPixel for all your social media needs. Buying Instagram likes from real accounts boosts the visibility of your posts, generates sales, and grows the number of Instagram followers on your profile. 70 000 Instagram influencers and businesses have already made their choice. Now it is time for you.
FAST DELIVERY
Get your Instagram likes delivered within 6-48 hours or less. Your geographic location, time of the day, or the package ordered.
ORGANIC GROWTH
Reasonably priced Instagram likes from real accounts serving as a social proof will boost your post views and account following.
CUSTOMER PRIVACY
With no credit card history and no password required for transactions, FeedPixel makes buying likes safe and transparent via a secured payment portal.
100% GENUINE LIKES
Buying quality Instagram likes from real accounts with profile visits, impressions, and reach improves Instagram profile authority and boosts brand engagement organically.
QUALITY SERVICE
Highest quality likes, from real Instagram users, ensure our customers satisfaction, high loyalty rating, and credible business profile.
SUPPORT 24/7
Reach us out 24 hours, 7 days a week via the Live Chat Support, make a Free Call at 8-800, or Order a Call Back from a customer service specialist.
How Buying Instagram Likes Help
Wondering why people buy Instagram likes? Here is how authentic Instagram likes from real accounts work for thousands of our customers.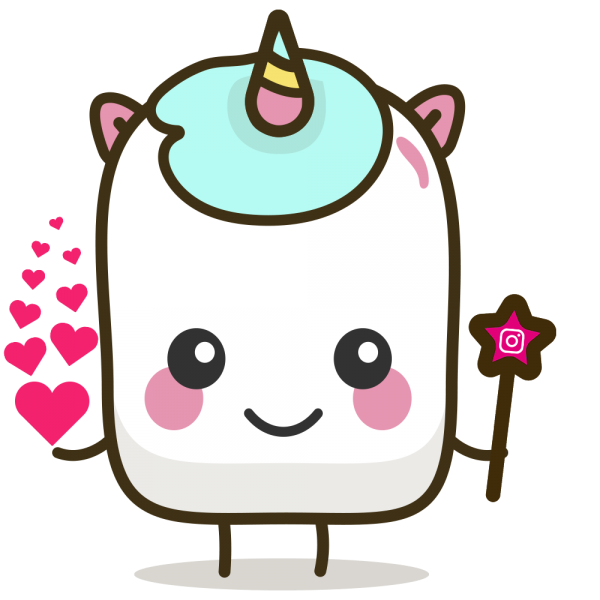 Improve brand Authority
Even if you are new to Instagram, you might have noticed already the importance of likes on the posts. Apparently, the more the number of likes, the higher the brand's authority. Imagine yourself seeing an account which has thousands of likes on each post, and another one that barely scratches the dozen. Which account are you likely to follow?
With 200 million Instagram users visiting at least one business profile daily, you don't want your profile to get lost. Buying real human likes from FeedPixel acts like a magnet, inviting more Instagram users to see your posts and watch videos. Rather than giving you one fake boost, real Instagram likes let you gradually build your brand's authority, generate new customers for your business, and grow your popularity.
Scale up your Business

Running your own business is never easy, but scaling it up with little to no engagement on Instagram is even harder. Because 65% of consumers visit the brand's website or app when discovering a product on Instagram, you want to make sure every Instagram post is a hit. Yet not always even the most polished posts could score you new customers and sales. Sometimes you just need a push.
Quality likes from FeedPixel proven to grow your brand's authority and reach, giving you a competitive advantage. Buy Instagram likes delivered at the rate that resembles natural speed, and make the Instagram algorithm drive your posts up the rankings. Your posts get promoted to more platform users, who could potentially translate into more followers and business deals.
Become an Influencer
With hundreds of thousands of businesses willing to pay hefty commissions to influencers for promoting the goods or services to their fans, Instagram is the place to be. Today, when 69% of the influencer budget is spent on Instagram, buying Instagram likes to grow the following and become an influencer, makes even more sense. Aren't a couple of dollars spent on real Instagram likes worth the $100-$2 085 brand deal? That's what most influencers charge per single campaign on Instagram.
When you buy Instagram likes you can be sure they are coming from real account users to help aspiring Instagram influencers improve viewers' engagement and followers count.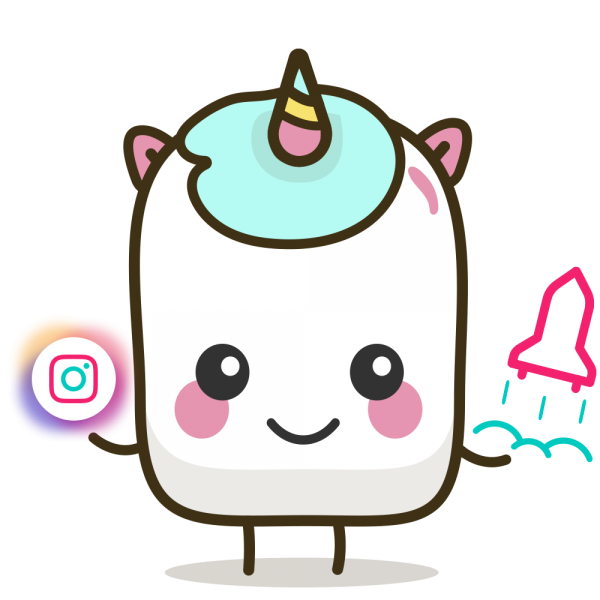 Upgrade Instagram marketing
If you are a marketer looking to generate leads and sales for your website or blog through Instagram, FeedPixel should be on your list. High quality Instagram likes from real accounts would improve posts viewership, encourage profile visits, and drive traffic to your links.
Whether it is a typical Instagram post, or a promotional video, Instagram likes you buy call for audience attention, improving the brand interactions and reach. It is also easier to build customer trust through active Instagram presence. Over the years, genuine Instagram likes from FeedPixel helped tens of thousands businesses get their posts in front of a million audience on Instagram.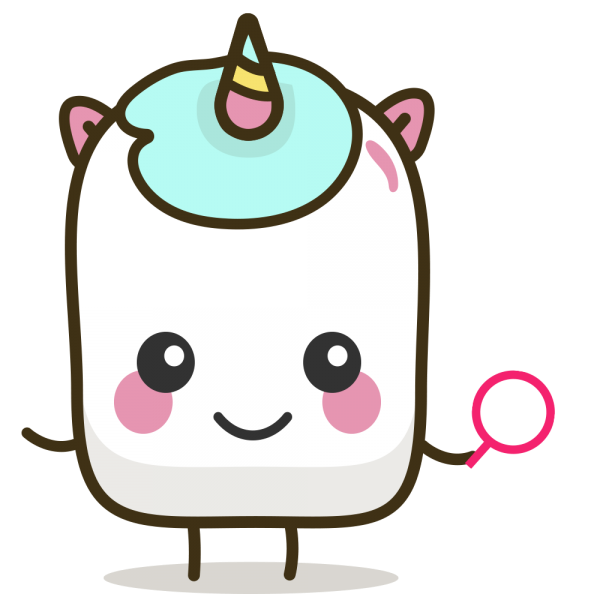 Get on the Explore page
It's' no secret, Instagram Explore page is the ultimate destination for both businesses and influencers. Reaching the desired page gives your Instagram account the snow-ball effect, meaning the more Instagram followers and likes you have on your account, the more you are likely to get.
Is it brand deals, or simply popularity that you are after? Each time you buy Instagram likes from FeedPixel you get your results. We are here to save you tons of time and take luck out of the equation. Let's turn your hectic Instagram posting into a manageable account growth with real Instagram likes from real platform users.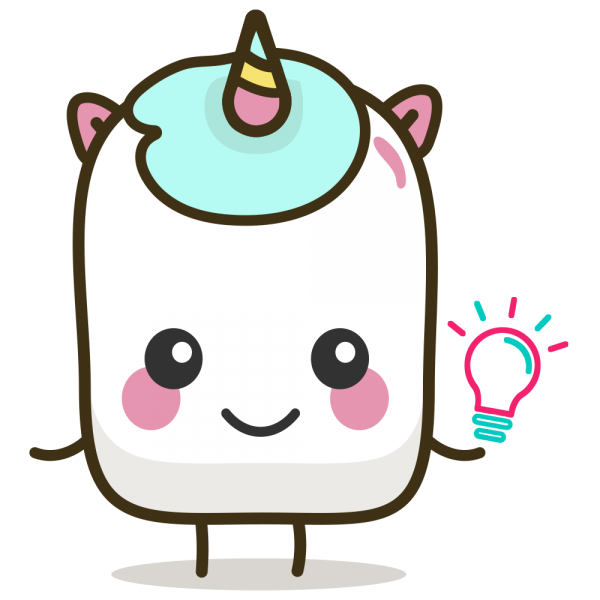 Promote your Idea
Like any social media, Instagram gives you the freedom of self-expression. Want to voice your opinion, raise money for the community project, or share your travel experience with others?
Genuine Instagram likes help you get noticed among the million others with similar ideas and experiences. No matter how good and humane your intentions are, in a number of ways Instagram algorithm is a numbers game.
Real Instagram likes from FeedPixel add credibility to your Instagram profile, and get your posts in front of the actual users. Then again, because people tend to take ideas that others liked seriously, your Instagram post is most likely not to be passed. If you are ready to buy Instagram likes, you can select an Instagram likes pack or use Instagram Package Builder to get a custom solution.
Many influencers also Buy Instagram Followers to further strengthen profile reputation among app users and encourage following.
13.524
RETURNING CUSTOMERS
Instagram Likes FAQ
Who needs to buy Instagram likes?
Both Instagram post likes and Instagram video likes are frequently bought by small business owners, Instagram influencers, and social media marketers for their brand campaigns. But even if you have no intention to use Instagram as an additional source of income, seeing a few Instagram likes on your posts can make you miserable.
We love helping new accounts taking off the Instagram ground, saving time and disappointment. Both likes and followers represent social proof and status, drawing attention to the account. But of course, the primary reason our customers buy Instagram likes is to improve their chances of brand sponsorships.
How to choose the right package?
Instagram likes packages vary greatly in both the amount and price. While the price for bigger packages (2500 likes and more) may seem to be on the higher end, it is designed to save you the most money. This is not to say pick the biggest one; at FeedPixel, we believe every account is different and needs the corresponding number of likes to avoid algorithm suspicion. Thus, it is recommended to choose the package no more than 10 times bigger than the average number of likes your typical post gets. The delivery speed is automatically adjusted for you – so we take this out of your plate. If you want to order the likes for future posts you can buy automatic Instagram likes.
Why buy Instagram likes from FeedPixel?
Customer experience is first on our list. We know there are other Instagram likes providers saying just that. Every service is fast to boast the quality of Instagram likes and promise real results, but often fall short of their promises. We have been manually checking order completion each time you buy Instagram likes.
Chosen Instagram likes are all from real app users, whose accounts activity is monitored to ensure the high standards of our service. No bot accounts have ever been used, making buying Instagram likes risk-free. Because the delivery speed is constantly adjusted to the customer's account and the size of the order, there is no risk in your account getting suspended. The team of social media experts behind FeedPixel develops formulas and delivery guidelines every time Instagram releases its update. Also, there are no account security issues since all the delivery is done from the outside.
Still not convinced? Read customer reviews.
Are there any discounts for regular clients?
Yes. FeedPixel has a loyalty program for regular and returning customers. Every time you purchase an Instagram package, you are given the points which you may later redeem to get a discount on the checkout. It does not depend whether you buy Instagram likes or other social media services.
You may apply the points towards the price on your next purchase, or let them accrue and then get a bigger discount. Besides the loyalty points, select customers get personalized lifetime coupons, which can be used as many times as you wish. Regular customers are also welcome to sign up for our referral program, allowing them to earn commissions from every friend they refer to.
Quality Instagram packages and responsive support let us build customer trust and grow to the company we are today.
What payment methods do you accept?
FeedPixel's payment system is one of the most flexible ones counting 15+ different ways to make a payment. Taking into account geographic locations and banking systems, FeedPixel accepts PayPal, all major credit/debit cards (Visa, MasterCard, American Express, Discover, UnionPay, JCB, etc), and cryptocurrency. All major crypto coins Bitcoin (BTC), (Ethereum (ETH), Ripple (XRP), Litecoin (LTC), Tether (USDT), Bitcoin Cash (BCH), Libra (LIBRA), Monero (XMR), and other coins are accepted. If you are getting payment cancelled, experience other payment issues, or have other questions, feel free to reach out to the support team.
Do I risk buying Instagram likes?
No. All our Instagram likes are from real Instagram users which does not violate Instagram terms of use. Only fake accounts with suspicious activity goes against Instagram rules. At FeedPixel, we take Instagram algorithm updates seriously, and keep the delivery speed natural. Once an algorithm update happens, the FeedPixel developers team leaps into action adjusting the orders system so that the delivery is smooth and safe.
Besides, an Instagram account password is not required to place an order. This ensures your account safety and helps us build customers' trust.
Do I need to provide an account password?
FeedPixel never asks for a password, making it safe to buy likes. There are providers who require you to provide Instagram login credentials before you could buy Instagram likes. Stay away from those services as there is a risk of your account being hacked. To keep it secure, do not trust websites selling Instagram likes (followers, views, or comments), but asking you to allow access to your profile. A legit provider of likes delivers Instagram likes from the outside of your profile.
How fast is the delivery for Instagram likes?
The standard delivery time for Instagram likes is between 12-72 hours, depending on the amount of likes (or the package) you pick. FeedPixel's delivery system also pays attention to your account engagement to make Instagram likes appear at a speed that most resembles natural to your Instagram account. On larger orders (2500 and more Instagram likes) and newer accounts the delivery is slower, while smaller packages delivered in as little as 6-24 hrs. Individual delivery speed is calculated automatically and then manually adjusted by an assigned social media agent.
Do you offer drip feed delivery?
Yes. Drip feed delivery is suggested on orders bigger than 2500 Instagram likes, especially if you want the full amount on a single post. The standard drip feed speed is about 500-700 likes/day. If you are interested in buying Instagram likes for your future posts (pre-ordered likes) make sure to check Automatic Instagram Likes from FeedPixel, known as automatic viral tool.
How to use a Package Builder?
Instagram Package Builder is a custom solution for clients who want to order a certain number of Instagram likes and followers, or views in one order. Tick off Instagram services you need, and they will be added to your cart. The minimum order size for Instagram likes is 100 and the maximum is 25 000. Orders bigger than 2500 Instagram likes are typically delivered in smaller amounts over a longer period of time to make it look organic (drip feed delivery).
Will Instagram likes drop?
No.Unlike other services selling fake likes from bot accounts, FeedPixel strives to provide only quality likes from real Instagram users. This ensures the likes are permanent. Drops in the number of Instagram likes make happen when Instagram detects artificial activity, and removes fake likes. The chance of a real app user unliking the Instagram post he/she once liked is close to zero. How many times have you deliberately removed your likes from someone's Instagram posts?