How to download twitch clips?
whether you are a streamer or a user. There definitely are moments when you want to download twitch clips. Sometimes those are the moments when you played so good that you want to keep those. At other times it could the masterful moments of some of the streamers you like.
Clip feature on Twitch allows the users to grab memorable moments from a Twitch live stream so that they can watch it again or share it on their social media accounts.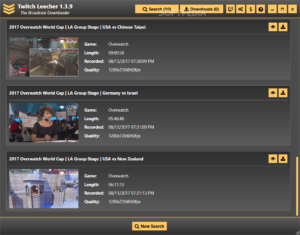 Downloading your own Twitch clips is quite simple and quick. It does not require a lot of steps.
All you have to do to download a Twitch clip is to right-click on it.
And select the 'Save video as' option.
Doing this will allow you to download the twitch clip to your desktop.
Learn How To Clip On Twitch if you just want to clip videos instead of downloading them.
Downloading twitch clips
Another way to download Twitch clips is to go to this website and download the software that will help you to download Twitch clips.
The above method helps you download videos easily. However, if you want to feel like a hacker and wanna go a bit harder way.
Follow these steps:
You just have to open any streamer channel, then hover over to clips.
Once there, copy the link. You can copy the link from the icon on the right bottom side where the icons for other social media platforms are.
Then open the link in another tab.
once there, click the right side of the mouse, and inspect.
when the developer tools open up, you will see a bunch of code.
Don't get scared it is not complicated.
You just deleted the line of code you cursor defaults on.
In case if your cursor moves or you changed it without realizing, you need to delete the line of code that is farthest to the right and starts with the Div tag.
Delete two lines, then hover back over to download Twitch clips
When your cursor is right on top of the video, right-click and drop down to save video as.
You can download the clip straight to your desktop this way.
That is it, it is simple as that, just follow the steps and you should be just fine.