To make money on TikTok is the thing that most TikTokkers dream about. Thus, strife for because, after all making money is the purpose of many businesses.
Want to earn a side income with TikTok, or possibly, turn your social media drive into a full-time job? After all, the sky's the limit for your creativity and earning potential if you know the ins and outs of TikTok influencer marketing.
Cheer up! In this beginner-friendly guide to TikTok earnings, the must-know rules of a game are explained in detail. Actionable tips will help you get started even if you are a complete beginner on the platform.
Without further ado, let's jump right in!
Who Can Make Money on TikTok?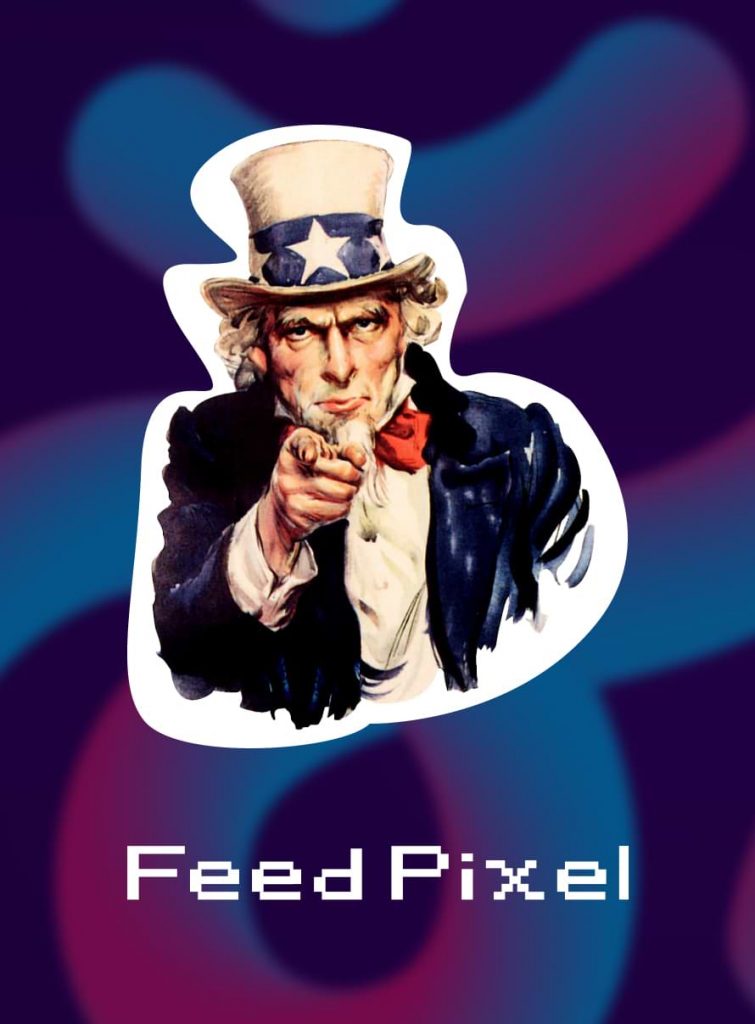 Just anyone willing to put some time and effort into it. Hold on! We say time – doesn't necessarily mean hours and hours.

It can be as little as 20-30 minutes a couple of times a week, or as much as 4 hours daily.

You decide what works for you best.
The thing is that there are a couple of elements of your success as an emerging TikTok influencer.
What Are the Key Factors Every Influencer Needs to Pay Attention to?
Number of fans/followers on the profile
Amount of views per post
The number of likes/hearts on profile
The average number of comments and likes per post
The frequency of video uploads and going Live
The total number of posts
Posting time (hours/days of the week)
Chosen niche and profile details
✅ The first four factors are engagement metrics which show how much viewers are engaged with your content. The more fans and hearts – the stronger the bonds between a creator and his audience. Hence, better chances of considering a purchase (we'll talk about how exactly influencers turn fans into buyers in a minute).
In nutshell, engagement metrics speak of the effect your content has on its audience.
✅ The other four, on the other hand, are content metrics, so to speak. The niche, total number of posts, and how often you pump your video base are the direct indicators of your TikTok commitment. Choosing the right niche is important to keep the creative momentum going for a long.
There are plenty of those who ended up quitting their TikTok challenge weeks away from possible success just because they had no idea what else to post about, or rather whom else to the mockup.
Making money on TikTok is in details
Just like other content metrics, profile details are a part of the creator's identity and speak to your viewers. Your bio, avatar, and links to other social media channels (if any) may directly influence a viewer's decision to follow your account or not (on TikTok and beyond).
Depending on the associations he/she makes with you as a person, a fan may opt to engage with your content further bringing your more views, likes, and comments in the long run, or explore other creators on the platform.
Before you even realize that your ultimate goal on TikTok is to join the influencers league, your first steps include nailing your profile, content, posting consistency, and boosting engagement across your social media channels (clearly TikTok in the first place).
📌 An easy and fast 3.0 TikTok Money Calculator here on FeedPixel is the ultimate tool everyone should try to estimate their TikTok account's earning potential per month, or per year. It's free and no human verification is required. Why not give it a go today?
But, hey, you've been for some time on the app. Say for a couple of months, or so, and your engagement looks best you could ask for. Consider 10000K+ followers, a couple of million fans, and an impressive number of comments each time you post.
It's the time you take steps to turn your passion into a paycheck.
📌 Read more about popularity tactics step-by-step in our most recent post How to become TikTok famous: Tips and Tricks for 2021.
5 Ways How People Make Money on TikTok
Before you try any of them, know none of the ways are perfect. As with all in life, a coin has two sides. The method that someone is using to strike gold, maybe the last to suit you. A fun experience is again the single most important thing when it comes to social media marketing.
Affiliate marketing on TikTok
One of the most beginner-friendly ways to getyour foot in the door on TikTok is affiliatemarketing.

Becoming an affiliate for a certain product or service you may want to reach out to your potential audience through always a fun and dynamic app. In fact, 81% of brands rely on affiliate programs according to Mediakix.
If you are already an affiliate for say companyX which is launching a new clothing line for teenagers and people in theirearly-to-mid-20s, TikTok is yet another platform for you to extend audience reachand gives you a bigger bang for your buck. Needless to say, strong ties withyour fans is a must.
And, your Instagram page and YouTube channel also come in handy if you already have subscribers on those accounts. Cross-promotion instantly boosts your chances of viral promotion and huge commissions as a result. To connect your other channels on the TikTok profile bio.
Affiliate marketing with TikTok videos
You may wonder how to paste a link when TikTokis not adapted for links. Yes, affiliates have troubles there, as no links areallowed as is, and even if you paste them the thing you have is not clickablelike a normal link to a landing page.
Opt for a shortened link to have less space used on your bio. Remember a good rule of thumb, 1-2 links are fine, while 5-7 makes you look greedy (people are aware of affiliate links purpose).
Another way is to make videos where you "accidentally" wear a pair of cool jeans or an awesome baseball t-shirt. Mentioning in a word about your great homey mood the outfit does magic on dedicated fans.
Put some creative posts together to maximize your effectiveness, and before long, you'll start earning a few bucks a month. Not much but not a bad pick to start off.

Influencer marketing to make money on TikTok
Influencer marketing is yet another chance for you to earn some cash on your PayPal account. The reason it comes second is that you need to grow your fan base to some 10K+ before you approach a brand, while in the case of affiliate marketing it is you who decide when to place the link as long as it is not going against the program rules.
In other words, an affiliate decides by himselfto post a link or shoot a video for 10K fans or just a few hundreds.
In TikTok, influencer marketing through a solid following is a prerequisite for brand partnership. Even then, the number of followers is not the only criteria to land a rich promotional contract with company X. The overall quality of your content, your location, and the niche you are in – all is scanned while considering campaign promotion.
Another downside of influencer marketing is a usually set price per post or campaign. And no commissions whatsoever. Whether you as a brand ambassador earn a company a fortune thanks to loyal fans raring to shop straight after seeing you wearing a certain line of branded products. The payment you get is all set.
This is not a universal scenario though. Thereare few who tend to negotiate campaign/post charge upon its results, much likeaffiliates do.
Anyway, it well worth considering TikTok influencer marketing once you've built a somewhat active and involved following.
Live streaming makes money on TikTok
Next on the list is live streaming. Have you heard of the first platform popularity rule, going Live as frequently as possible? But with one exception. When the quantity of Live videos doesn't hurt their quality.

Fun? Yes! But what can possibly be profitablehere?
They earn money through a build-in TikTok monetization system through Live.ly while live streaming to their audiences. The money is earned through tips when dedicated fans want to praise a creator with coins using actual money via in-app purchases. 100 coins = $0.99.
Getting tips in the form of digital gifts won't make you rich overnight, but it can be another stream of income adding up to your monthly budget (easily turned into real-world cash). What's good about it is that even with a small following you can receive donations.
Your number of followers sucks? Feel free to buy a handful of TikTok fans to add up credibility to your account.
Coming at number four is selling your own products. Considering getting some resellingexperience? Or running a gen Z oriented business? Welcome aboard!
Selling merch and products on TikTok

As a freemarketing platform (for those who know how to make most of it), TikTok is anideal place to spark your brand awareness and build its reputation, sellinglarge portions of products from day one.
The general popularity rules apply here as well. The larger your audience, the bigger the reach, and consequently, the more feasible are the sales and profits.
That doesn't have to be a one-of-a-kind product. Something as simple as a homemade shampoo, or a cozy camping tent is okay as long as the style of the shoot matches the niche.
Bear in mind that you can't jump up and down with joy over a camping tent, or a bunch of cool handcrafts, if your niche is all about makeup, for example.
Grow your followers to make money on TikTok
That all said, growing your following on the app is the first thing to do. The numbers game works just perfect for thousand/million-fan accounts. There are a few cases when TikTokers landed a thousand-worth investors contracts and partnership deals for their products or services by getting hot on the platform.

Cross-platform promotions to make money on TikTok
Last but not least is cross-promotion. Say you have a good YouTube channel (which is almost like your own business), or an Instagram account jam-packed with rare travel shoots. Why not promote those channels on TikTok?
Nope, you are not going to jump right into it trumping about how great your online presence is!
Rather, you are building an extensive following and adding the links to other channels on your bio.
See it from the viewer's angle. If you like one or two shots on TikTok how likely you are to see if there's value in the creator's YouTube channel, or Instagram feeds? I bet even out of curiosity, you are going to stop by the channel someday.
@wengie (4.6M TikTok fans, 948K YouTube subscribers), @payton (6.7M TikTok fans, 2.3M Instagram followers), and million others are both great examples of cross-promotion.
The same goes for the other way round when your exemplary TikTok channel serves as a springboard to other social media accounts. It all depends, though, on how well you are with your fans.
Remember, bonds always come first.
And, hey, remember the first method of TikTok monetization? Affiliate marketing on the app may not be the best choice because of unclickable links, but who said there's no way you can redirect your traffic to YouTube, Snapchat, or Instagram, where you have more favorable conditions?
Key Points Before You Walk Away
📌 Growing following on TikTok is a number one destination for an influencer-to-be
📌 Everyone has the same chance to succeed as a TikTok influencer. Dedication and friendly relations with fans, chosen niche, and creative sparks are what make a difference.
📌 Live streaming seems to be the most effort-effective way to build your TikTok audience and scale up your following as well as enjoy some pocket change for a fun streaming experience.
📌 Affiliate marketing may be a bit of a headache when it comes to posting links as they are not clickable.
📌 Cross-promotion on the other hand maybe the primary reason to become a TikTok influencer.
Keep your head straight! With some vital influencer tips on how to make money on TikTok, your monthly budget is about to hit the new ground.
Just know experience is never bought but earned.